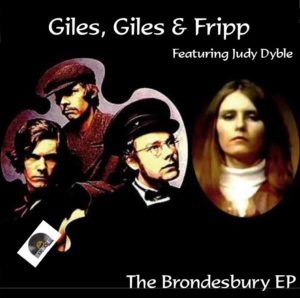 Well, today is the second Record Store Day of the year so here, as promised earlier in the month is my fantasy RSD release by Giles, Giles & Fripp with Judy Dyble.
Side A
I Talk To The Wind (Judy Dyble Vocal)
Side B
Make It Today (Judy Dyble Vocal)
Under The Sky (Judy Dyble Vocal)
The version of 'Under The Sky' sung by Judy Dyble is taken from her Gathering The Threads collection, as this corrects a slight drop out in the tape that was evident on The Blondersbury Tapes version.
This EP collects the remaining vocal performances from Judy Dyble that were not included on the 'Metaphormosis' album from earlier in the month. https://www.thesquirepresents.co.uk/giles-giles-fripp-metaphormosis/
The EP cover was taken from an image produced by YouTuber Les Chants de Maldoror with some text added and Record Store Day sticker.