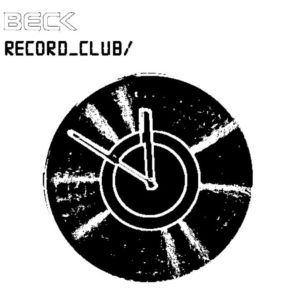 Between 'Golden Feelings', his first album release in 1993 and Modern Guilt in 2008, Beck Hansen released a new record nearly every other year. This all finished in 2008 and Beck would not release another album under 'Morning Phase' in 2014. So what was Beck up to in those six years. He spent some of that time recovering form a spinal injury that he received whilst filming a music video for the song 'E-Pro' in 2005. He said that recording the 'Modern Guilt' album was like "doing it with both hands tied behind your back. It hurt to sing. I'm whispering through half of those vocals". This also meant that Beck was unable to tour and he also changing record labels. 
With all of this going on, Beck was not idle. He worked on a number of projects including recording enough material to have released around four albums. 2012 would seen he 'I Just Started Hating People Today' single and a set of 12 inch singles was released in 2013 that included songs from a unfinished project that was similar to 'Odelay'. The drought of albums finished with 2014 and 'Morning Phase', but there was also a second album that Beck said would also be released that year which has not been released so far.
However, Beck did record five albums in 2009 which did see the light of day, but not on any physical format. These record's came out via YouTube under the banner of Beck's Record Club and the idea behind that project was to cover an entire album by another artist with a rotating set of musicians. These albums were:
1. The Velvet Underground & Nico – The Velvet Underground
2. Songs Of Leonard Cohen – Leonard Cohen
3. Oar – Skip Spence
4. Kick – INXS
5. Yanni Live At The Acropolis – Yanni
I had heard all of these albums before (except for the Yanni one) and enjoyed the idea as well as the execution. These songs were all available to hear on YouTube and I also remember that there was poll on Beck's official website (or possibly a fan site – I cannot remember) where fans were asked to vote on which songs from these record would be officially released. I took part in the voting and looked forward to it being released. Well, I am still waiting so I thought I would put together my own Record Club LP using my favourite tracks from those sessions. Highlights include the duet on 'Need You Tonight' and electronica of 'Run Run Run'. I also like the way in which they turned 'Black Angel's Death Song' from the noise experiment of the original into a folk tune, reminiscent of the early demo tape The Velvet Underground recorded in 1965. The amount of songs I had would have made the album too long for an LP release, so I took the two that did not fit the flow of the record so I put these on B-Sides to any singles that was released.
There are not songs from the Yanni album because I just did not like this record.
Side 1
Little Hands – Oar
Run Run Run – Velvet Underground & Nico
I'll Be Your Mirror – Velvet Underground & Nico
Diana – Oar
All Tomorrow's Parties – Velvet Underground & Nico
Never Tear Us Apart – Kick
Side 2
Broken Heart – Oar
Mystify – Kick
Need You Tonight – Kick
Sunday Morning – Velvet Underground & Nico
One Of Us Cannot Be Wrong – Songs Of Leonard Cohen
All Come To Meet Her – Oar
Single B-Sides
Black Angel's Death Song – Velvet Underground & Nico
Hey, That's No Way To Say Goodbye – Songs Of Leonard Cohen
The front cover was adapted from an image found on https://rockinon.com/blog/miyazaki/41821 with a Beck logo added to it. 
This play list could not be reproduced with one or more songs not being available on Spotify.