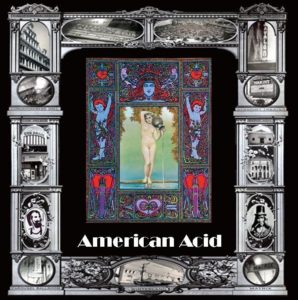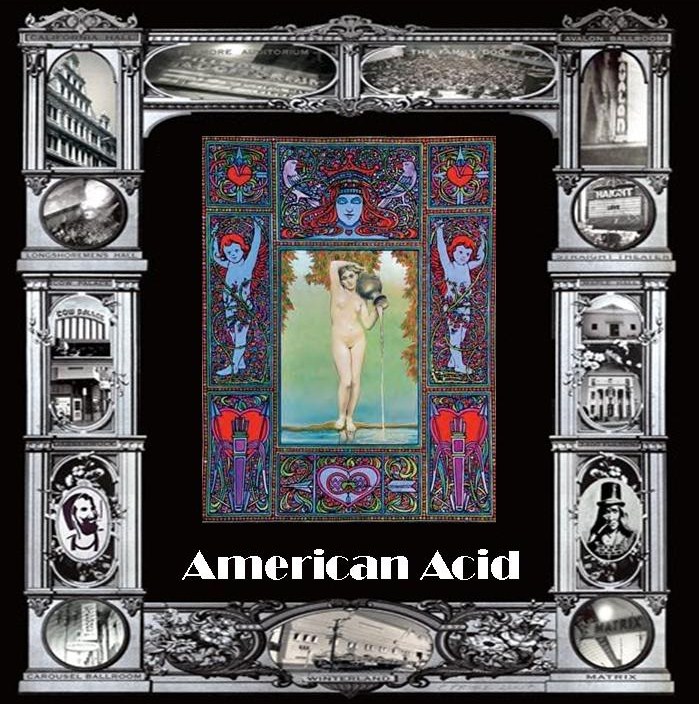 As much as I like Psychedelic music, my knowledge of the scene from the USA is not as good as it is for other countries from around the world. The brand of Psych from the US sometimes is lumped under the title of Acid Rock, which generally means that songs have heavy, distorted guitars with extended jams and lyrics full of drug references, either blatant or subtle. However, like most labels of music, it is pretty meaningless.
A lot of the groups and singers on this compilation either came out of the Garage Rock or Folk Rock scenes. Those bands that developed from Garage Rock into the Psych era took with them the distorted guitar sound and sound effects, which is major contrast from British Psych which took its cues from childhood imagery and the Music Hall Tradition. As time went on, the guitars became heavier and would eventually evolve into heavy rock and metal.
For this compilation, I looked at using music from the golden age of what could be considered Acid Rock music, which is arguably between 1966 and 1970. Not all of these artists are rockers, with the likes of Joni Mitchell and Time Rose making an appearance. What I was going for here was the feel of the US in the late 60s and I hope that I achieved this. Enjoy.
Disc 1
The Fish Cheer/I-Feel-Like-I'm-Fixin'-To-Die Rag – Country Joe & The Fish
Spirit In The Sky – Norman Greenbaum
Going Up The Country – Canned Heat
Hey Grandma – Moby Grape
Alabama Bound – The Charlatans
Night In The City – Joni Mitchell
Just Dropped In (To See What Condition My Condition Was in) – Kenny Rodgers & The First Edition
For What Its Worth – Buffalo Springfield
That's It For The Other One (Edit) – The Grateful Dead*
Good Vibrations – The Beach Boys
The Weight – The Band
The Pusher – Steppenwolf
The Red Telephone – Love
Karmic Dream Sequence #1 – The Millennium
Mr Skin – Spirit
In A Gadda-Da-Vidda – Iron Butterfly
*Edited at 6:26
Disc 2
Wooden Ships – Crosby, Stills & Nash
The Golden Road (To Ultimate Devotion) – The Grateful Dead
Underdog – Sly & The Family Stone
Do You Follow Me – The United States Of America
Down on Me (Live) – Big Brother & The Holding Company
Morning Dew – Tim Rose
Magic Carpet Rode – Steppenwolf
Two Days 'Till Tomorrow – The Beau Brummels
The Crystal Ship – The Doors
Sugar Man – Rodriquez
1982-A – Sons Of Champlin
Up & Down – The Serpent Power
Volunteers – Jefferson Airplane
Fool (Single Version) – Blue Cheer
How Can I Miss You When You Won't Go Away – Dan Hicks & His Hot Licks
Bryte 'N' Clear Day – Kak
Bummer In The Summer – Love
Murder In The Heart For The Judge – Moby Grape
Five To One – The Doors
Sure 'Nuff 'N Yes I Do – Captain Beefheart & HIs Magic Band
I Need It Higher – Zerfas
Get Together – The Youngbloods
Porpoise Song (Mono Single Mix) – The Monkees