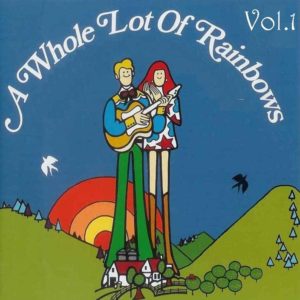 It is the start of the summer months, so in the UK that normally means lots of rain. However, that does not mean that the music must match it so here is the first of a series of compilations featuring songs that I hope will bring a touch of sunshine to your day.
Disc 1
Spinning, Spinning, Spinning – The Ballroom
Stoned Soul Picnic (Mono) – Laura Nyro
You Showed Me – The Turtles
Groovin' – The Young Rascals
Aquarius/Let The Sunshine In – The 5th Dimension
Five O'Clock World – The Vogues
Walk Right In – The Rooftop Singers
Raindrops Keep Falling On My Head – B. J. Thomas
Monday, Monday – The Mamas & The Papas
Daydream – The Loving Spoonful
The 59th Bridge Street Song (Feeling Groovy) – Simon & Garfunkel
Pleasant Valley Sunday – The Monkees
Windy (Mono 45 Mix) – The Association
Good Morning Starshine – Oliver
Yellow Balloon – Yellow Balloon
Ain't Gonna Lie – Keith
Only You Know & I Know – Delaney & Bonnie
Crystal Blue Persuasion – Tommy James & The Shondells
I Can't Let Maggie Go – Honeybus
Baby You Come Rollin' 'Cross My Mind – The Peppermint Trolley Company
What The World Needs Now Is Love – Jackie De Shannon
Both Sides Now – Judy Collins
This Girl's In Love With You – Petual Clark
Look, Here Comes The Sun – The Sunshine Company
Angel Of The Morning – Merrilee Rush
Disc 2
Come To The Sunshine (Mono 45 Mix) – Harpers Bizarre
Judy In Disguise – John Fred & His Playboy Band
Good Day Sunshine – The Trembles
Sunshine Superman – Donovan
My Name Is Jack – Manfred Mann
Hair – The Cow-sills
Elenore – The Turtles
(There's) Always Something There To Remind Me – Sandie Shaw
Eli's Coming (Mono) – Laura Nyro
Take My Hand – Lee Mallory
Sunshine Girl (Mono 45 Mix) – The Parade
Light My Fire – José Feliciano
Let's Go To San Francisco – The Flowerpot Men
Elusive Butterfly – Bob Lind
Daydream Believer – The Monkees
A Beautiful Morning – The Rascals
You Didn't Have Top Be So Nice – The Lovin' Spoonful
Younger Girl – The Critters
The Rain, The Park & Other Things (Mono 45 Mix) – The Cowsills
I Saw Her Again Last Night – The Mamas & The Papas
Everything Is Sunshine – The Hollies
A Melody For You – The Grass Roots
Mr. Bojangles – Nina Simone
Talking To The Flowers – The Everly Brothers
Back On The Streets Again – The Sunshine Company
I Just Can't Help Believing – B. J. Thomas
The cover is adapted from a 2005 Warner Brothers compilation of the same name.