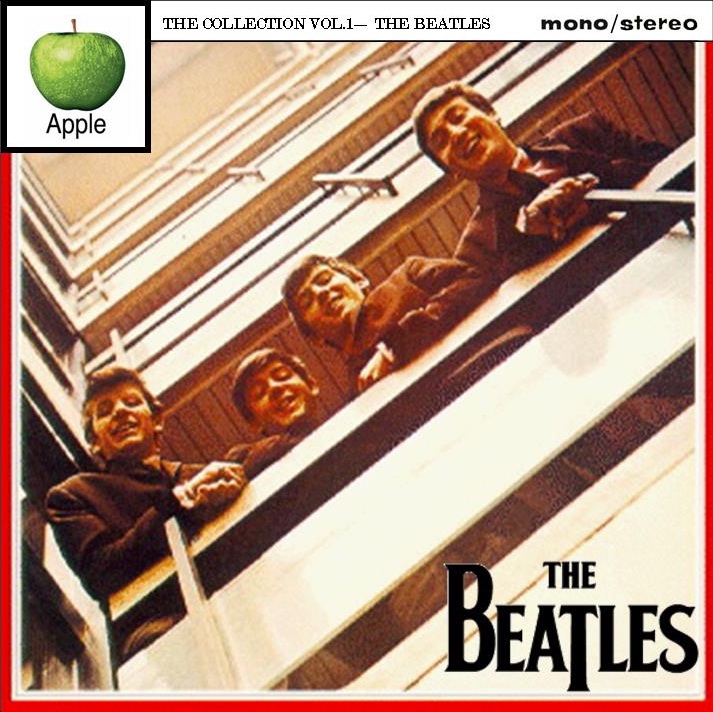 This month, I will only be posting Beatles specific playlists. Having completed a couple of what-if Beatles compilations over the past few months, I thought it was time to look at some playlists I put together a few years back. So much has been written down the years about the band that nothing I could write here would add anything new, so the notes for this collection will be brief. The Beatles are without doubt one of the most influential bands of all time and they were a band that I spent a lot of my childhood listening to. My father had bought the singles, EP and album collections home when they came out in the early 80s and I played them, a lot. I look forward to each new release, but after the Let It Be anniversary in 2020, what else will be released? Well quite a lot (if you know where to look) but it is whether they can actually agree to release it or not.
This first volume covers the time period from 1963 to 1967 and it brings into sharp focus how much the music changed within those four years. It is also clear how much the band were influenced by what was around them as they developed their songwriting craft. Genres that come and go are pop, rock n roll, folk rock, folk and psychedelia, and I am sure that I have missed one or two off from this list.
In this first volume, you may noticed an almost complete lack of George Harrison songs. Only Taxman has made the cut and that is purely down to personal preferences. I used The Beatles in Mono boxed set to compile this compilation because these are the mixes The Beatles approved of. I also decided against using any of the covers that the band performed on their records because Lennon & McCartney were producing classic songs, so there was just enough room to fit their songs onto a standard length CD. There was no need to include any songs they did not write themselves. Maybe I'll do a covers only album in future.
Disc 1
I Saw Her Standing There
Please Please Me
There's A Place
All My Loving
I Won't Be Long
I Want To Hold Your Hand
She Loves You
Can't Buy Me Love
And I Love Her
If I Fell
A Hard Day's Night
I Should Have Known Better
Tell Me Why
Things We Said Today
I'll Be Back
I'm Down
Help!
I've Just Seen A Face
Yesterday
You've Got To Hide Your Love Away
I'll Get You
I Feel Fine
Ticket To Ride
Day Tripper
I'm A Loser
Eight Days A Week
Girl
Michelle
Norwegian Wood (This Bird Has Flown)
I'll Follow The Sun
You Won't See Me
Every Little Thing
In My Life
Disc 2
Taxman
Drive My Car
We Can Work It Out
Nowhere Man
Paperback Writer
RainHere, There & Everywhere
ForNo One
Got To Get You Into My Life
Good Day Sunshine
And Your Bird Can Sing
I'm Only Sleeping
Elanor Rigby
She Said She Said
Strawberry Fields Forever
Penny Lane
All You Need Is Love
I Am The Walrus
Lucy In The Sky With Diamonds
Getter Better
Fixing A Hole
She's Leaving Home
Being For The Benefit Of Mr. Kite
Lovely Rita
Good Morning Good Morning
Sgt. Pepper's Lonely Hearts Club Band (Reprise)
A Day In The Life
The front cover is taken from the compilation 1962-1966 and shows the band looking down from the stairwell in the now demolished London headquarters of EMI in Manchester House, London. Images form this photo shoot would also be used for the covers of the bands debut LP (Please, Please Me) and their 1963 EP, No. 1.
Spotify does not have the Mono mixes on its platform, so I had to compile this using the Stereo versions instead. Damn you Spotify.