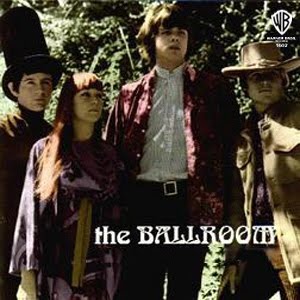 The Ballroom were a band that Curt Boettcher put together in 1966 and included Sandy Salisbury, Michelle O'Malley and Jim Bell in the lineup. I came across the CD, 'Preparing For The Millennium' by accident in a second hand record shop near where I use to work. I cannot remember if I had bought the CD reissue of The Millennium's 'Begin' album before this, but it would make sense if I had done. The word millennium on The Ballroom CD used the same font as that used on 'Begin' so that might have been why I connected the two and bought it. When I got home and gave it a play, there were some really good tracks but it did not have the consistency of the Millennium album even though both records share a number of songs. This CD contained what was said to be 11 of the 13 songs that had been put forward for that album. It also included a number of other songs which purported to be related to Curt Boetthcer. At the time, the rest of the songs were stuck in some sort of music licensing limbo.
The notes for the CD were quite extensive and showed Boettcher as being ahead of the game by trying to produce music that would recreate the psychedelic experience. The band did not have a record deal when the record was recorded but Warner Brothers showed an interest and pressed up a single with the songs 'Spinning, Spinning, Spinning' and 'Baby, Please Don't Go' on it. The record never made it past promo stage and it would seem Warners went cold on the group. Nothing more came out under The Ballroom name for another 30 years, but that did not mean that their records were there for everyone to hear if you knew where to listen.
When Boettcher was bought out of his Our Productions contract so Gary Usher could take him to Columbia as a staff producer, a number of as yet unissued masters came too. Columbia felt it was time to make good on their investment so a number of these songs were used on the Sagittarius 'Present Tense' album. Some would later receive some remixing and/or additional instrumentation and see the light of day on The Millennium's 'Begin' album.
The original versions and a number of other songs would remain in the vaults until 2001 when Sundazed Music released the 'Magic Time' compilation, which contained music from this period in Boettcher's life. These included a number of Ballroom songs. Looking at when these songs were recorded, it could argued that the band had enough material to release an album in 1966 and another in 1967. This is what you are presented with here.
The Ballroom – the Ballroom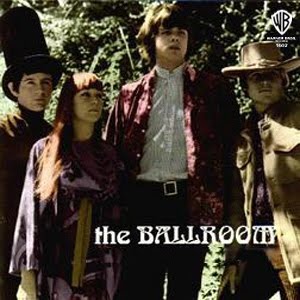 Side 1
Would You Like To Go
You Turn Me Around
Love's Fatal Way
Lead Me To Love
Forever
Crazy Dreams
Side 2
I'll Grow Stronger
It's A Sad World
Magic Time
Musty Dusty
Baby Please Don't Go
The Ballroom – Returns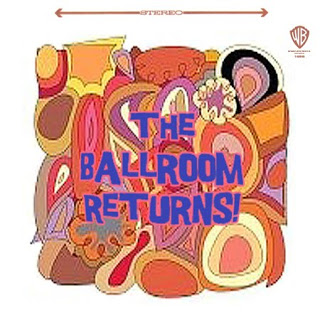 Side 1
Spinning, Spinning, Spinning
A Time For Everything
Kepper Of The Games
5 A.M. (Original Version)
The Island (Original Version)
Wild Mountain Thyme – Lee Mallory (& The Ballroom)
Sunshine Today
Side 2
I'm Not Living Here
Opus To A Friend
Believe You
Another Time
Karmic Dream Sequence #1 (Original Version)
Sun Arise
Both albums are under 20 minutes a side, but this was the 60's. Labels were interested in how many songs were on the album; not how long they were. They do hold up as albums but they don't quite have the polish of The Millennium or Sagittarius recordings.
I was really surprised that both of these Ballroom albums could be reproduced on Spotify.
The covers for these Ballroom albums come from the great but no longer maintained site Through A Vast Crystal Sphere.