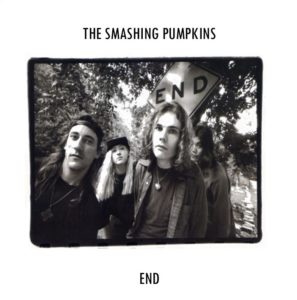 I had not heard of the Smashing Pumpkins until they made an appearance on a British TV show in which they didn't seem to know if they should be promoting their new record as slagging each other off. I seem to remember that the show was much missed (by me anyway) Rapido, but I might have got that wrong. The next time they came up in conversation was with a guitar player who told me that the album that they were plugging that day was not their debut, as I had thought, but their second album. The first album was called Gish. Making my way to Kingston Upon Thames and to the Record Shop: my favourite place to buy vinyl and like Rapdio, I have greatly missed it since it closed down at the end of the 90's. They had a copy of Gish so I thought I would give it a go. Gish was a curious mix of rock, alt rock and psychedelia but I enjoyed it, so I went back and bought the already released Siamese Dream as well.
From 1993, every year was taken up until with a new Pumpkins release. Pisces Iscariot was a rather fine collection of B-Sides and rarities. Mellon Collie & the Infinite Sadness was the first triple vinyl album I had ever bought. The bonus for us vinyl buyers was that the release had two tracks that were not available anywhere else. That made up fro the fact that I missed out on the bonus single that had been included on the Pisces Iscariot album. I managed to pick up a copy of the Siamese Singles vinyl box set, which was a bit of an indulgent purchase considering I was at University at the time. This included some fine B-Sides not available anywhere else at the time. Then there was another indulgent purchase with the Aeroplane Flies High box set which the first time I had bought any of the bands work on CD. Even though there were a few duff tracks on here ( I think I have managed to get all the way through the Pistachio Medley just the once), it showed there was still gold to be found if looked hard enough. 1997 was a quiet year for releases with only one single coming out, The End is the Beginning is the End from the Batman and Robin film. However, the year was not quiet on the recording front. James Iha recorded his first solo album and the Pumpkins prepared their Adore album. Adore was a real departure from what went before and even though it was not as popular as their previous albums, it did receive critical praise and I liked the new direction the band seemed to be taking. What was curious about the vinyl edition was that it was released in mono. It would take until 2014 and the deluxe edition that I would hear the album in stereo. They would start the new decade with the Machina album, which would also see the end of the original incarnation of the band. The following decade would see a reformation (of sorts) and in the 2010's, an extensive reissue programme that was meant to encompass all of the albums from their initial phase. As of October 2020, Machina has yet to feature in this programme.
With the Smashing Pumpkins, it would seem that most of the websites that look at lost records go for a reconstruction of the Machina album, seeing as the second part is relatively easy to find due to Billy Corgan himself allowing it be downloaded for free across the internet. Was it available on his website from the turn of the century? I cannot remember but It would not surprise me if it was as Corgan was actually quite generous with rare or unreleased Pumpkins material at the time. The Squire Archive has a number of CD-Rs of material culled from that site. Unfortunately he stopped being so generous a long time ago. Most of these downloads were from the early days of the band, with a lot of it being sessions conducted by the band before it had a record deal. Some of these songs made it on the bonus discs during on the reissues from 2011 onwards but not all of them. What I thought I would do is to produce a discography for the band from the pre-Gish era as if they had produced not only an album, but singles and an EP. What I did not want to do was double up on material so none of these songs appeared on Gish or Pisces Iscariot.
The band was formed in 1988 when Billy Corgan met James Iha whilst the latter was working in a record shop. Soon afterwards, D'arcy Wretzky was recruited on bass and they played a few shows backed by a drum machine. However, after one show at the Cabaret Metro, the owner told them he would only book them again if they had a real drummer. It was at this point that that Jimmy Chamberlain was drafted in after being recommenced by a friend of Corgans'. His recruitment changed the sound of the band immensely as Chamberlain was quite a powerful player, which allowed the rest of the band to, in the words of Corgan "rock harder than we could ever have imagined".
Corgan had recorded a few songs using equipment in his father's home studio but in late 1988, they were ready to record some material for an album, which was quite a commitment considering they did not have a record contract. The band had played a number of gigs and had made the decision that they should put all of their earnings towards recording. Through word of mouth they found out about Mark Ignoffo who was a recording studio in the basement of his parents house. The band recorded a number of songs, three of which (I Am One, Daydream and Rhinoceros) would end up on Gish but only after they had been re-recorded. These sessions would be used as the basis for a number of demo tapes that the band would use to either secure gigs or to solicit record labels. Two songs would be used on a compilation called 'Light Into Dark' and these were My Dahlia and Sun. They would also contribute tracks to other compilations albums before Gish was released as well as signing with Sub Pop. It was with the release of the 'My Dahlia' single that caused enough interest in the record industry for a number of labels to show some interest in them. However, the band decided to sign with Caroline, a subsidiary of Virgin Records.
So, what are we left to play with to make this first LP that never was. I thought I would keep the two single A-Sides that they released prior to signing with Caroline in their original versions. Both of these songs would be re-recorded for Gish. The original B-Side for I Am One is also the same. La Dolly Vita and Honey Spider would be used elsewhere so I used a cover on the flip instead. The Pumpkins didn't do many covers that were released, but those they did tended to be on the B-Sides of singles. One was Cinnamon Girl which was originally by Neil Young. I was quite surprised to find that Jackie Blue was not a Pumpkins song, but was by the Ozark Mountain Daredevils. I suspect that Billy Corgan would have only wanted his own songs or co-writes with second guitar players James Iha on there. However, I did not feel that any of the other songs I tried to replace it with fitted with the flow of the record.
The album itself is made up of songs that made up one of the demo tapes the band shopped around in 1989. It was re-produced for the Pisces Iscariot deluxe edition from 2012. Jackie Blue had been released on the previously mentioned 'Light Into Dark'. Two of the songs come from the downloads Billy Corgan made available all those years ago. C'Mon and Honey Spider, which may well be the same as the version found on the B-Side of the Tritessa 12" single, but I do not have one of those in the collection so I have not been able to confirm this. There is also a song called Psychodelic which would also see the light of day on an early demo tape which has yet to see a re-release. It is known to the Pumpkins fans as the 'Moon Demo Tape'. Lastly, there is Cinder Open, which sounded really good as an opening song, but a bit on the long side. I therefore edited it down to two minutes and used the remainder of the song to finish this collection off. Overall, this is a pretty good album.
However, I did have a few songs left over that I felt were too good to ignore but there wasn't enough for another album, so these could have been released as a special 12 inch single. Seven songs would have been good value for money as well. The majority of these songs came from the downloads Corgan had put on his webpage as well as some of the other songs from the 'Moon Demo Tape'. There is La Dolly Vita, the missing Tritessa B-Side and Smiley, which was a Gish era demo, but it was not used on the album so it could have found a home for itself here. It is a shame that when the deluxe editions came out that these songs were not on those records. There was certainly room for them on the Gish as this was an album from the last days of the vinyl era and was only 46 minutes long.
For the album cover, I used the same image that was used on 2001's Greatest Hits compilation. I called it 'End' because of not only the road sign that the band are standing in front of, but I thought it would be a bit of a Billy Corgan thing to do to call their first album by a name that sounds like it should be the last. The Vanilla artwork is a recoloured version of their logo from the Siamese Dream era, but I could not find anything else that I liked that had not been used somewhere else before. The band had not quite found their feet at tis time, but this would have been a good introduction of the band if they had secured a record record before they actually did.
Side A
Cinder Open (Edited to 2:00) – Pisces Iscariot (Deluxe Edition)
Spiteface – Smashing Pumpkins Demo Tape (Pisces Iscariot)
C'Mon – Real Time Studios II Version
Psychodelic – Moon Demo Tape
Side B
Sun – Smashing Pumpkins Demo Tape (Pisces Iscariot)
Jackie Blue – Pisces Iscariot (Deluxe Edition)
Jennifer Ever – Smashing Pumpkins Demo Tape (Pisces Iscariot)
East – Smashing Pumpkins Demo Tape (Pisces Iscariot)
Honey Spider (Full Length Version) – Real Time Studios II Version
Cinder Open (Reprise) – Pisces Iscariot (Deluxe Edition)
Singles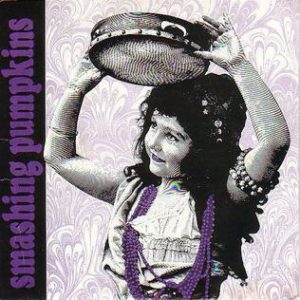 I Am One – Limited Potential Version (Single A-Side)
Not Worth Asking – Limited Potential Version (Single B-Side)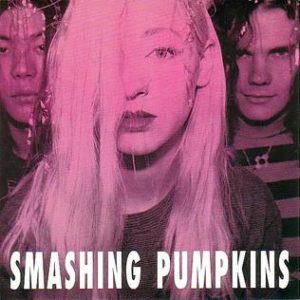 Tritessa – Sub Pop Single
Cinnamon Girl – Pisces Iscariot
Vanilla E.P.
Side A
With You – Moon Demo Tape
Vanilla – Pisces Iscariot (Deluxe Edition)
Smiley – Gish (Deluxe Edition)
Waiting For You Now – Real Time Studios Acoustic
Side B
Egg – Moon Demo Tape
La Dolly Vita – Sub Pop Single
I Am One (Part 2) – Real Time Studios Acoustic
These discs could not be reproduced on Spotify.