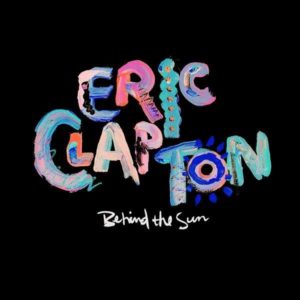 As we stated off both May and June of 2021 with a podcast looking at the later years of Eric Clapton, I thought it might be a good time to look at one of the lost albums of his career. Now, Clapton has not had many albums that have been 'lost' down the years and it could be said that this one isn't really lost. The album did came out but not in the way it was originally planned. 
Clapton may well have cemented his place as a guitar God in the 60s and very early 70s, but by the time he reached the early 80's, you would think that from listening to his studio albums that he had forgotten what a solo was. His laidback sound that is characteristic of the majority of his work in the 70s might have been down to his growing addiction to alcohol. Gigs during this time could go on for 30 minutes before he left the stage, or would involve him hurling abuse at the audience or his band. He did manage to form a relationship and then married Pattie Boyd, the inspiration behind the Layla album. However, his drinking did cause problems and there were reports of domestic abuse. His drinking became so bad that he was warned by his doctor that if he didn't stop drinking, he would die. He has said that the only reason he did not commit suicide during this period was because that would mean he would not be able to drink. His marriage to Patti disintegrated not only due to his drinking, but his numerous infidelities. 
With all of this going on, Clapton continued to release numerous albums and on each of them, you can tell that the drinking is becoming more and more evident in is playing. In 1980, he had had one album turned down by his record label which would become known as 'Turn Up Down'. The record was never released as it was felt by his record company that it wasn't good enough. The same happened to the 'Behind The Sun' album.
By the mid 80's Clapton 's friendship with Phil Collins turned into a professional one and they decided to record a record together, with Collins acting as producer. Clapton had also started to reacquaint himself with his guitar in a way that he had not done is years. This had began when he started to be sober for the first time in years and playing as a sideman on Roger Waters 'The Pros & Cons Of Hitchhiker' album. For this record, Clapton pulled out some show stopping guitar playing on 'Same Old Blues' and 'Just Like A Prisoner', two songs that chronicle the break up of his marriage to Patti Boyd. He shows his pain again in the tender sounding title track which has just Clapton and Collins on it. Collins adding the subtle synthesiser backing to the track. 
The album is also a product of the decade in which it was produced. Clapton was not the only 60's musician trying to find a voice in this decade and there are layers of synth on 'Same Old Blues' that date the song and in some ways ruin it. Clapton himself used a guitar synth on the song 'Never Make You Cry'. Phil Collins has taken the lions share of the blame for the way the album sounds but that is not actually his fault, and here is why. 
As the 'Layla' was a love letter to Patti Boyd, this album was a document of its disintegration. Clapton's record label didn't want an album like 'Behind The Sun' in its original form. They told him it was not relevant to anything else out there and there were no singles. It is strange that a record label would sign an artist that has not, especially in his solo years, been known as a man that has spent too long in the singles charts. Instead of fighting his corner (possibly because this was only his second album on WB), Clapton went with the record companies wishes and recorded three songs by writer Jerry Lynn Williams. Two of these in the form of 'Forever Man' and 'See What Love Can Do' were released as a singles. 'Forever Man' was the bigger hit of the two in the major markets but neither set the charts alight. 
However, what would this album have sounded like if Warner Brothers had not insisted changes being made. Luckily, a number of the songs from the original sessions have found there way out of the vault on either box-sets, movie soundtracks or B-Sides. The music on Side 1 is a bit more upbeat, even if the lyrical content is not. There is some straight blues with 'Too Bad' which dispenses with the synth sounds of the era. Shame the rest of the music wasn't recorded this way as this would have made the record timeless instead of a timepiece. There is a song written by Marcy Levy, who had been in Clapton's band for most of the 70's. All of the Williams written songs have been removed. I also took off the rather unnecessary cover of 'Knock On Wood', which added nothing to the album. A better cover was 'You Don't Know Like I Know' which only saw a very limited release in Australia as a single. It fits in better with the tone of the album. The rest is essentially either by Clapton alone or with a co-writer.
As an album, it works quite well. There's a bit of blues, soul and 80's rock held together by having one producer in the form of Phil Collins. Most of the criticism laid at his door for the way this album sounds should be directed at the people who worked on the Jerry Lynn Williams recordings. Judging this record with hindsight, it may well have worked better if Warner Brothers had not interfered. It is still not a great album, but it is not without merit. This is a guess as to what the lineup would have been as as far as I can tell, the original running order of this record has never seen the light of day.
The version of 'Behind The Sun' that came out in the 80's might sound dated now, but it could be argued that this was the first album of a creative rebirth for Clapton that would culminate less than a decade later with his songs 'Tears In Heaven' and the 'Unplugged' LP.    
Side 1
She's Waiting
You Don't Know Like I Know
It All Depends
One Jump Ahead Of The Storm 
Never Make You Cry
Side B
Too Bad
Tangled In Love
Same Old Blues
Just Like A Prisoner
Behind The Sun
The album cover is the same as on the original album, but as a negative image.